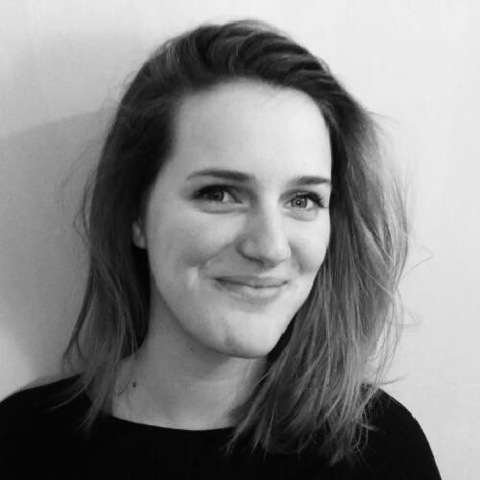 Lucie Jourdain
Studies
Lucie studied fashion at La Martinière, an applied art school in Lyon, South of France. The story of this region, linked with textile industry, especially silk, inspired her. Passioned by thrift and vintage, in love with handcraft, Lucie worked for a velvet manufacturer and in an embroidery workshop specialised in lingerie. She discovered accessories at the end of her bachelor. Seduced by the leather know-how, she specialized in leather goods and shoes design at Atelier Chardon Savard, in Paris.

Her job
Today, as Design Project Manager, Lucie has found a way to link her two passions: materials and accessories. With a textile experience behind her, she brings to Atelier du Sartell a real know-how about graphic design. « I design a lot graphic and pattern designs, and also colour and materials to enrich our materials archives. I innovate by bringing new materials, more fashionable, feminine and specific know-how. I love metallic, mirror leather and embellishments that we use a lot for our Asian customers », she explains.
Inspiration at Atelier du Sartel
"Since my first year at ADS, I love the way we get inspired, especially during leather fairs. We always stay 3 days at Lineapelle or Premiere vision and we take time to get lost and discover new materials, new workshop and incredible handcraft. It's a real luxury and it's not common a design studio which spend so much time in materials event, I really enjoy it!". Last year, Lucie got the opportunity to get fresh air and inspiration in North America, during an 8 months road-trip. From Canada to Cuba, through USA and Mexico, she discovered cultures, lifestyles and brands, which enriched her creativity.
Her creation's vision at Atelier du Sartel
Paying close attention to client expectations, Atelier du Sartel goes further than design studio by developing production. From sketch to final prototype, ADS can now take care of every steps, our development and production team make sketches real. « I like this innovative and unusual way of working here, there is no routine ! Projects and clients change continuously and this is extremely rewarding ».